Event Rooms
The remodeled Clubhouse features a spacious ballrooms and rooms of all sizes for hosting any occasion from weddings & receptions, to banquets & parties, to corporate meetings & seminars.  It's the perfect venue for your next event!

Contact Jennifer Stoneking at jstoneking@heritageeaglebend.com or 720.235.1822 to talk with her about your next event.
CLICK HERE to fill out an Event Request form to receive further information
Virtual Clubhouse Tour
Our new virtual walkthrough of the HEBGC Clubhouse is live! See how we can help you celebrate your wedding, reception, banquet, social event and more!
Antero Ballroom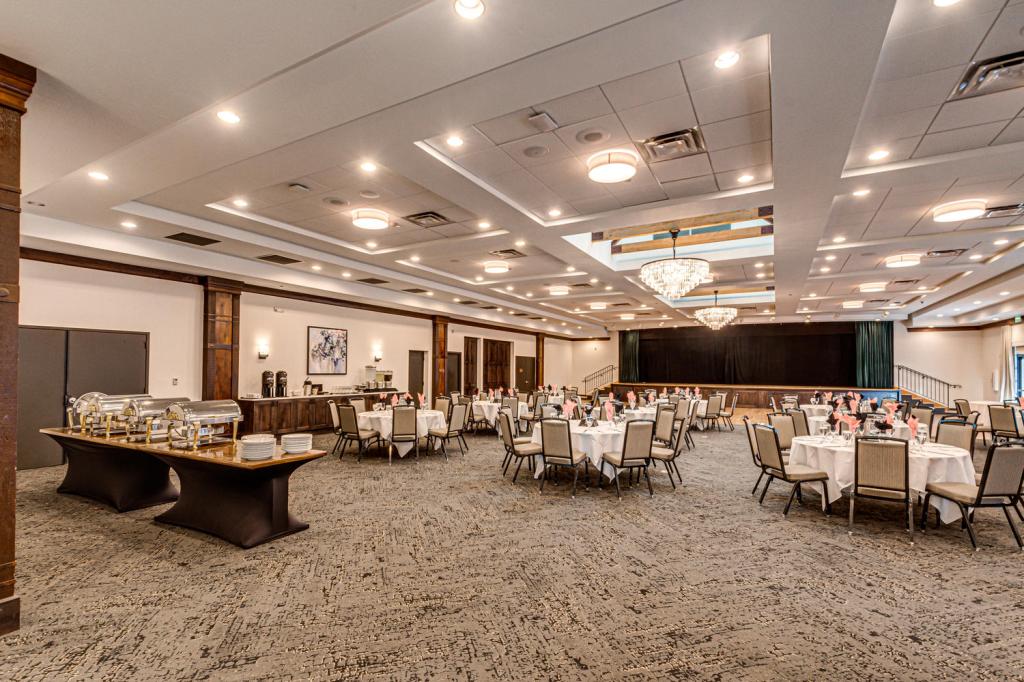 The remodeled Antero Ballroom is the perfect space for your wedding reception, banquet, fundraiser and more. Accommodates up to 200 guests with the built-in dance floor open, up to 260 guests without using the dance floor and 300 guests audience style
Windom/Pikes Peak Rooms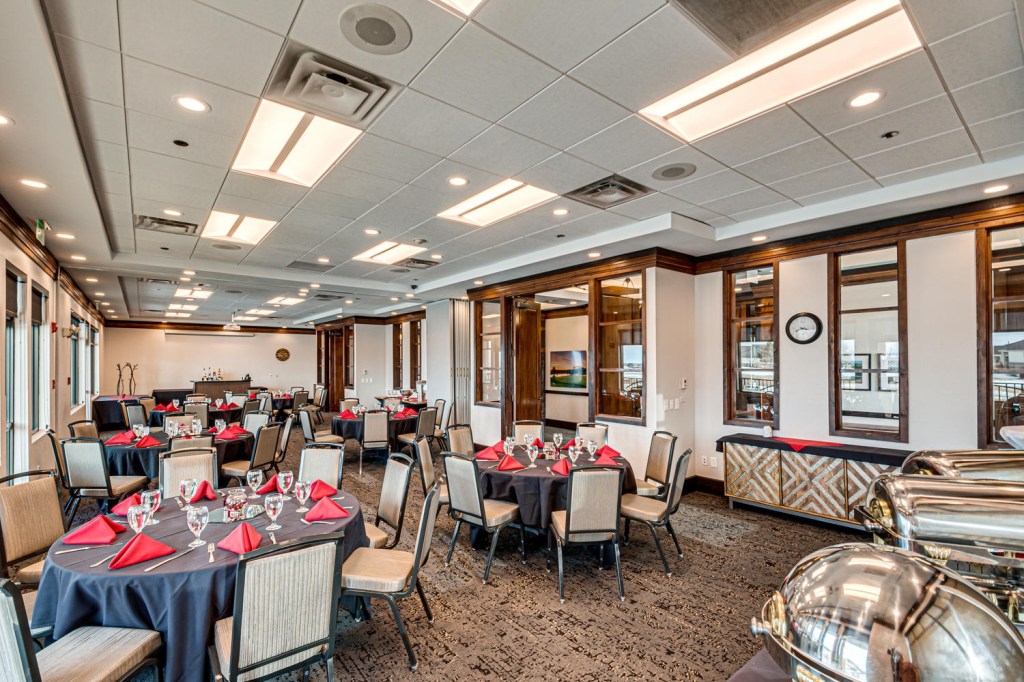 The Windom and Pikes Peak Rooms are two separate rooms that can be broken down into two smaller rooms, accommodating 50 people each, or expanding into our second largest event space in the Clubhouse, fitting 80-120 guests. Adjoining decks for both, allow beautiful views and plenty of natural light.
Humboldt Room
The Humboldt Room can serve up to 70 guests and is perfect for your next event with natural light and an adjoining outside deck
Outdoor Ceremony Site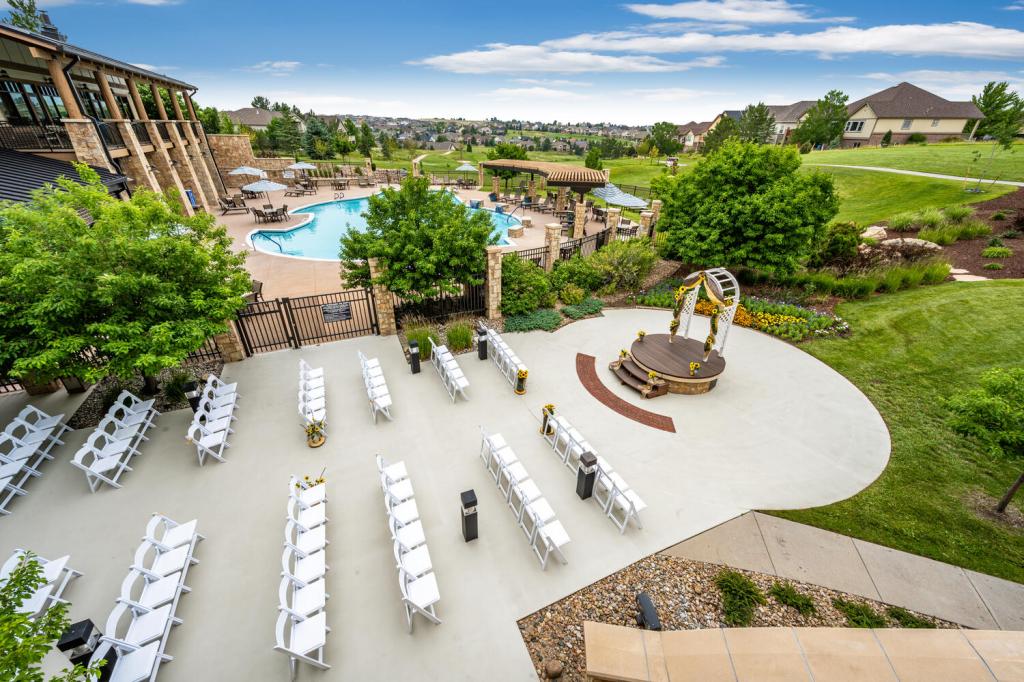 Beautiful outdoor ceremony site with grand entrance for wedding party, spaces for guest seating and refreshments, and doors leading to the Clubhouse interior.