The Antero Ballroom is perfect for larger celebrations including weddings, receptions, fundraisers, seminars, and banquets. The ballroom offers a wall-to-wall built-in dance floor, elevated stage, state-of-the-art laser projector, screen, and an adjacent patio. Accommodates up to 160 guests with dance floor open or up to 250 guests without dance floor open; adjacent patio.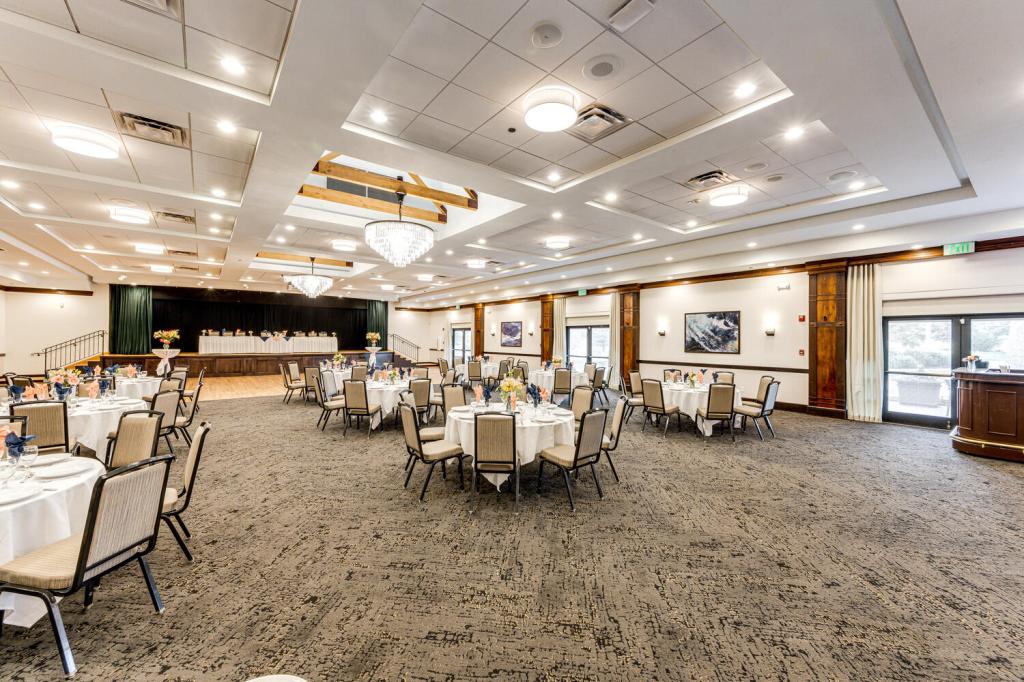 With numerous designs, colors and table sizes, we can customize the look for any desired event. We can even seat feature tables on our stage looking out grandly across the rest of the guest tables. We are here to serve you and your guests. We want to leave you with the highest satisfaction possible and would love to schedule a visit for you to tour our entire 37,000 square foot facility.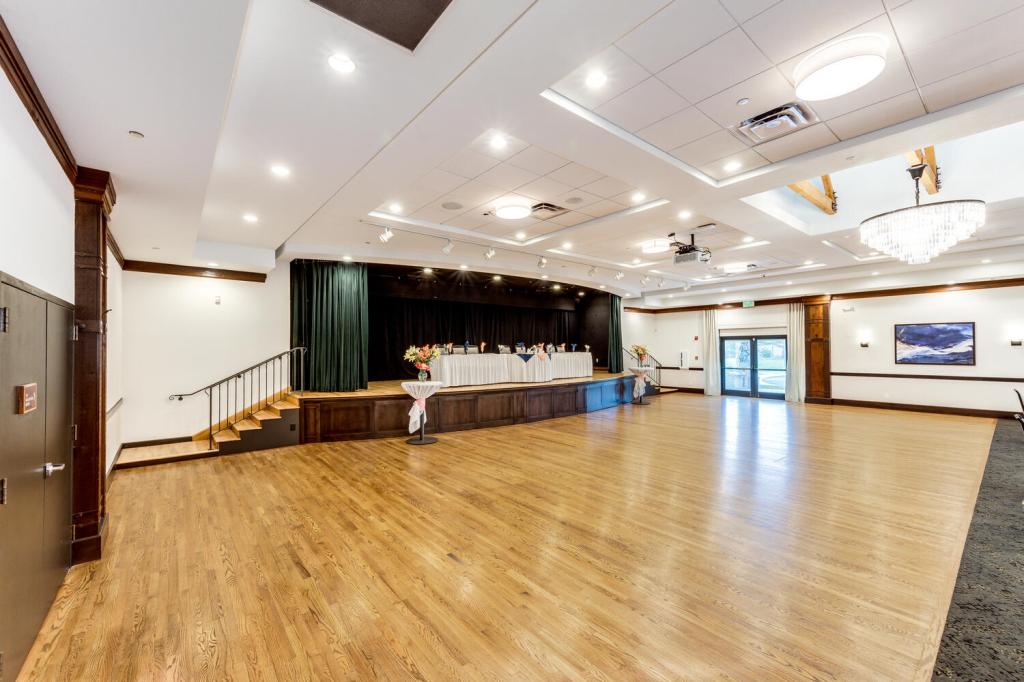 We offer every menu you can imagine and we can cater to your exact needs or dietary conditions. The Antero Ballroom is our most popular space for big parties and we fill up fast so call today to lock in your desired date. Contact our Director of Sales and Catering, Jennifer Stoneking at (720) 235-1822 or jstoneking@heritageeaglebend.com.