How to Hire the Perfect Wedding Photographer
One of the most important tasks for a newly engaged couple is to find a photorapher for their wedding day. There are a lot of photographers out there but your job is to find a quality photographer, probably one that specializes in weddings. Assuming this is your first wedding, you might not know a lot about wedding photography so here are a few tips.
Take a look at their work
A photographer will always have their greatest hits in an album for you to look at or on their website. A pro tip is to ask to look at a complete photo album they have done in the past. This way you can see the wedding in their eyes from start to finish.
Make sure their style matches your vision
Just because a photographer can create stunning images and has the talent, doesn't always mean they are the right photographer for you. You have a vision of your wedding day and it's very important the photographer shares that vision. These are the pictures you are going to share with family, friends and show your children and grandchildren through the years.
Choose someone you get along with
You are going to be spending a lot of time with the photographer before, on and after your wedding day. You want to make sure that you like the photographer and their personality. It will definitely make thing go smoother if you are comfortable with your photographer and the pictures will show that.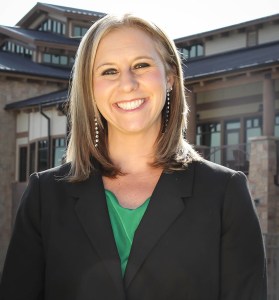 Jennifer Stoneking, our Director of Sales and Catering, can also help you find the right photographer for your wedding day. She has a preferred list of vendors she can share with you. Don't forget to ask for the list when you come for your site tour.