Head Table or Sweetheart Table. Which Style is Yours?
June 9, 2020- Heritage Eagle Bend Golf Club, Aurora, Colorado
Are you ready to start working on your wedding floor plan? First things first:
Head Table or Sweetheart table. Which Style is Your Style?
You will need to decide where you would like the bride and groom seated and where you want the wedding party to be seated.  There are a few options for this decision and it comes down to Head Table or Sweetheart table.
What is a Head Table?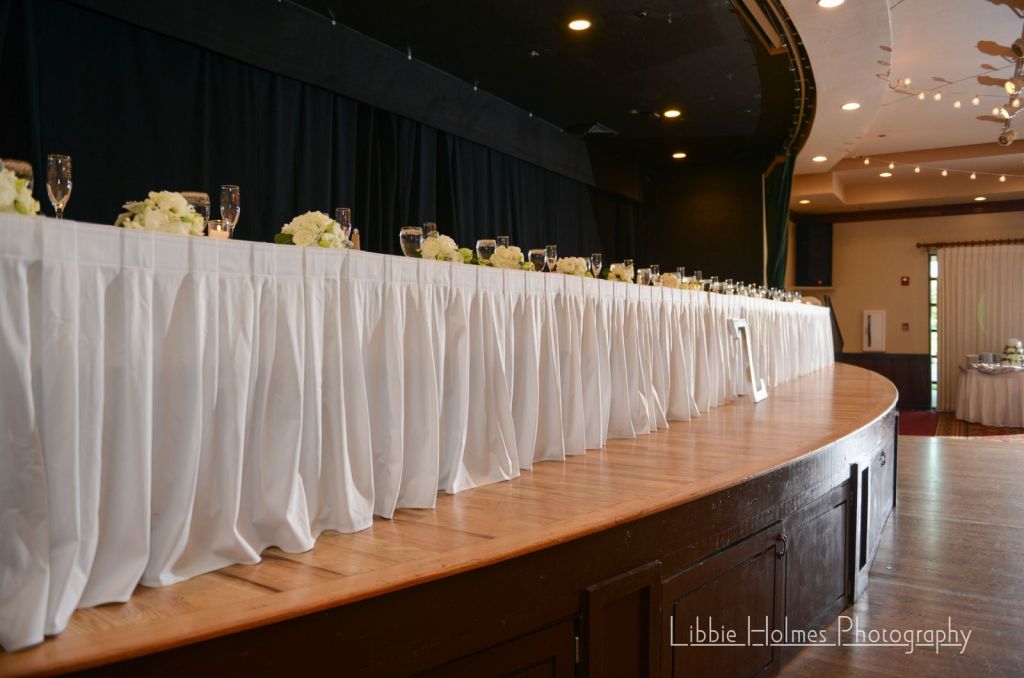 Photography by Libbie Holmes Photography
A head table is a table in which the bride, groom and wedding party (bridesmaids and groomsmen) are seated. Typically, the bride and groom are seated in the middle and their wedding party on either side of them. You can have all bridesmaids on one side and groomsmen on the other or your can alternate bridesmaids-groomsmen.
Something to consider with the Head Table option is whether the wedding party participants dates will sit at the table with them or if their dates will sit somewhere else.  If you have the space to have everyone together, then by all means, go fot it!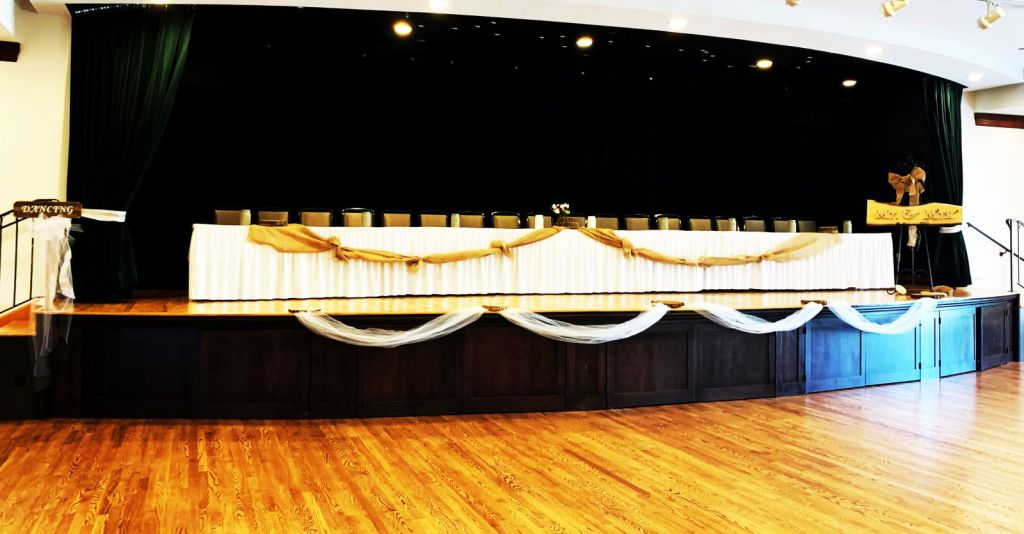 Head table in the Antero Ballroom
Pros of a Head Table: To put it simply, with a head table you are surrounded by all your favorite people! These types of tables also help to make a gorgeous focal point in the ballroom and let your guests know where they should be looking for toasts, speeches, etc.
There is no right way or wrong way to do a setup, it's your wedding day!
What is a Sweetheart Table?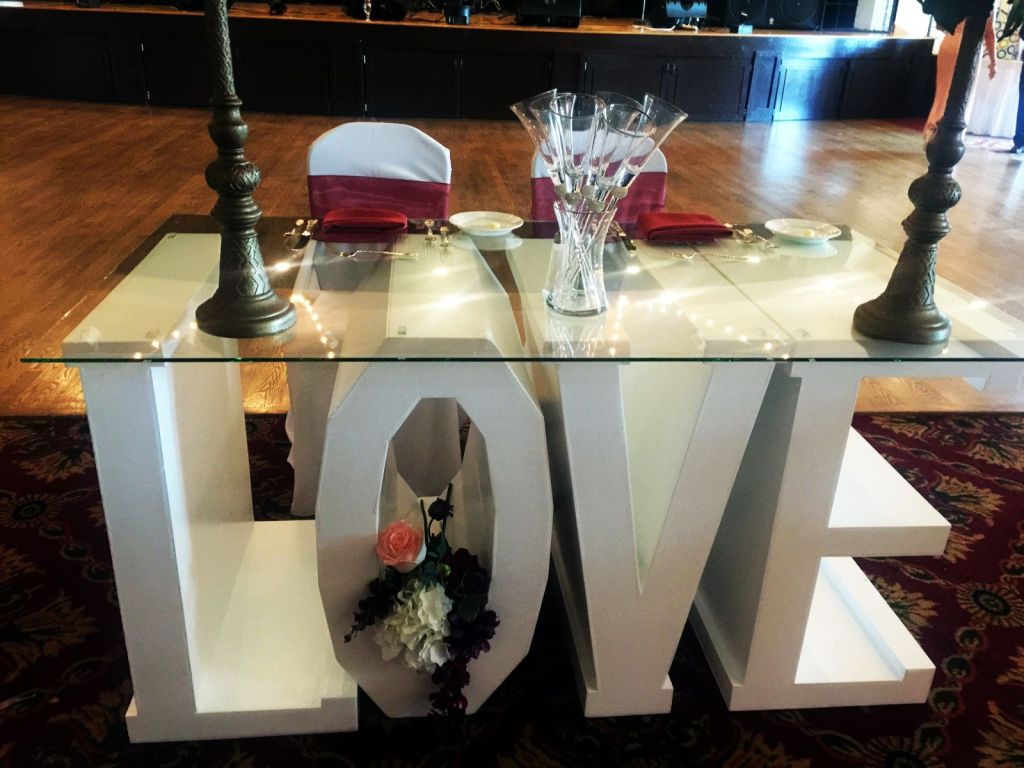 Handmade Sweetheart Table in the Antero Ballroom
A Sweetheart Table is a smaller table at which only the bride and groom are seated.  
If this kind of table is your style, we suggest choosing a small table for the bride and groom and then seating the wedding party and family nearby.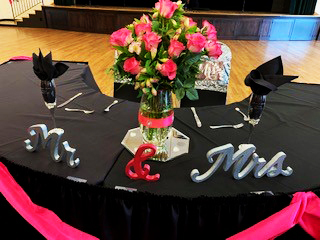 Pros of the Sweetheart Table: Going with a sweetheart table can be a good way to make sure you get some one-on-one time with your new spouse! Trust us, everything they say is true. Your wedding day will fly by.
It also helps the bride and groom make sure they are actually able to eat dinner. You will be on your feet a lot on your wedding day and it will be good to sit, chat and then mingle and dance once the celebration kicks into high gear.

It's Up To You!
Jennifer Stoneking, Heritage Eagle Bend Golf Club's Director of Sales and Catering, will work with any setup you like and make sure your wedding day comes out perfect.  You can contact her at jstoneking@heritageeaglebend.com or 720.235.1822.  You can also CLICK HERE to tell us more about your wedding.  We look forward to serving you and your guests.